EVERY DAY IS AN OPPORTUNITY, SEIZE IT
My Fitness Coaching System Works.
I will guide you to better health, a stronger body, and a confident spirit. Mindful, sustainable, sane, attainable and successful for thousands of clients. No gimmicks. No hype. No drama. Just you, your commitment, and my training plan designed for YOU!.  Are you ready for Measurable Results?
System 7 Principles
Nutrition
Exercise & Movement
Sleep & Recovery
Stress
Hydration
Supplementation
Caffeine
Improve Your Life By Balancing Work And Personal Goals

Optimize Your Health Through 1 On 1 Coaching

Eliminate Stress From Business And The Everyday Grind
It was like a wrecking ball slammed into my head. I was not expecting my "aha moment" to include such a clear vision of the immediate life change that I was about to make.
"But that's the thing about "aha moments"- they rarely announce their arrival."
You see, it all started when I was driving home from my job at a marketing agency in the Detroit area after a brutal day of client presentations. Tired and stressed, I knew that my true vocation was not working as executive in the automotive industry. Around this time, I was not healthy because I drank too much and took too many antidepressants.  I'm guessing that my cortisol levels were a hot mess and through the roof. In spite of the internal conflict of working a job where I did not belong,  I still managed to exercise on a consistent basis.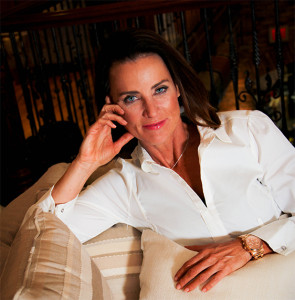 Within weeks I sought career counseling to help guide me through the process of identifying my next career. The process focused on identifying my core principles then matching career options.
Since childhood, connecting with, and ultimately, being of service to other people has been a guiding force in my life.
The career coach and I focused on this and very quickly and determined that another passion of mine, health and fitness, would be my next career! I'd been training clients as a part-time job for many years and I always loved coaching and watching people regain their health and confidence. As a life-long athlete (Big 10 swimmer at IU, golf, and tennis) nutrition, exercise training, supplementation and rest/recovery were "my thing."  This all came very easily to me.
"I left the car business to make my true passion my career."
In fitness management. For the next 15 years I rose through the ranks of a large health club chain with more than 120 clubs. Every day, I had the opportunity to facilitate significant change in other peoples lives. The feeling I had after a hard "day at the office" was joy because I'd helped someone.
Now as principal of System 7 Training, my focus is on delivering integrated health and fitness coaching to busy executives. My perspective on the rigors of a demanding career and its effects on the body come from first-hand experience.
We Can Make A Difference Starting Today